About Mound Jubilee
Quality, Service & Freshness
Jubilee Foods (est. 1985) is a locally owned and operated family business. Our commitment to the community starts right in the grocery store with all of our employees. We have many team members that have been with Jubilee Foods since 1985. Together, with many new additions over the years, they are the people who have made "Jubilee the place to be!"
We are committed to providing the fastest, freshest and the friendliest service in the Westonka area. This includes having the finest, freshest products that are available for each season of the year and offering a selection of the name brand products that you know and trust. We still bag your groceries and provide a drive-up service to load groceries into your car!
At this time we would like to say "Thank You" for all of your support, both personally and professionally. It has been a pleasure serving the Westonka Community all these years and we invite you to come in to see what we have in store!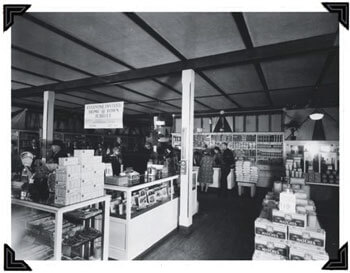 100 Years of Community
2012 marks the Centennial of the city of Mound, MN. We are proud to have been a part of this great community for over 29 years. As part of the Centennial celebration we have a special display  of a custom painted print, painted by Pat Miller, a well-known painter from the Westonka Community.