Donations
Jubilee Foods has been actively involved in the growth and promotion of the Westonka area since the store first opened in 1985. We believe that it is essential to re-invest our time and resources into our community and believe in contributing to organizations and issues that are important to our community.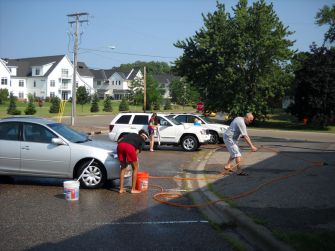 Contribution Focus
Our contributions support ongoing operations as well as tangible lasting projects.
>> Education: Local school projects and educational activities
>> Human Needs: Hospitals, medical research, health education, and awareness
>> Civic and Community: Local food shelves, projects that enhance community life and safety
>> The Environment: Protection and conservation of natural resources
Working Fundraising Opportunities
Jubilee Foods also offers working fundraising opportunities. Information, guidelines, and applications are available below.
>> Car Wash Fundraiser
For more information on Jubilee Foods Donations and Fundraisers contact Dave Nelson: 952-472-3108